Our Rooms
Transition around and into nursery
We offer up to five free settling sessions for each child the week prior to their start date. These are short, but differing periods of time so that children experience part of the typical day in nursery.
When children move up to the next room they are given 5 settling in session the week before the move. In most cases the children are integrated a bit earlier with their key person this may be a couple of hours to have a play in the next room. We try and keep transition to a minimum of twice a year September and January. This is to ensure the children are kept with the same friends and members of staff for longer therefore growing stronger bonds.
We have 4 rooms which are: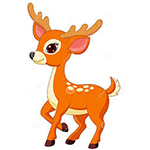 Little Fawns
6 months to 1 year
The Little Fawns can take up to 9 babies on a 1 adult to 3 children ratio. We can take babies from 6 months and they normally stay in the baby room until they are around 15-18 months old. The baby room works alongside families to follow the individual routines for every baby. This means the babies do not have to change their sleep pattern; they can continue having breast milk and they do not have to rush the weaning process as we can carry this on at nursery.
All the babies have a daily diary, and this can be sent home, the baby's nappy changes, bottles, naps and the amount the baby has eaten is recorded in the diary.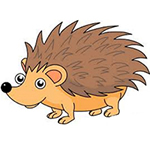 Hedgehogs
1-2 years
The Hedgehogs can take up to 15 children on a 1 adult to 3 children ratio. The children can start in this room from the age of 1 year. The children all mainly follow nursery's meal time routines and have a nap after lunch. Some children are able to have a nap in the morning if they have had an unsettled night.
The Hedgehogs are outside a lot of the time during the morning and afternoon taking part in messy activities.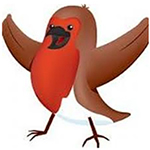 Robins
2-3 years
The Robins can take up to 16 children on a 1 adult to 4 children ratio. The children move to the room when they are two and stay for up to a year. The children follow nursery food routine and sleep after lunch. Some children in this room are starting to drop their sleep after lunch and play with the activities set up in the room for them. In Robins, children are made aware of what a potty and a toilet are and are encouraged to use them during nappy changes. We do not push children to potty train however we do work alongside their families when the time is right.
The Robins are outside a lot of the time during the morning and afternoon taking part in messy activities. The Robin's have some access to pens, pencils and glue to be able to make marks during the day.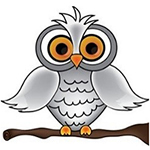 Owls
3 years upwards
The Owls can have up to 24 children on a 1 adult to 6 children ratio. The children move to this room when they are 3 years old and stay until they go to school. Most of the children in this room have grown out of their naps however some of the children may have an afternoon nap if really needed. Owls are all about getting the children independent ready for school. This involves making their own breakfast, taking off /putting on coats and shoes and independent toileting skills. Children do not need to be out of nappies to join owls however they are out of nappies by the time they are going to school. The Owls have free flow access to the outside activities and are encouraged to pop on their wellies, coats and waterproofs themselves.
Owls have a wide range of activities on offer in which they are free to help themselves to for example junk modelling or weighing pebbles.
Nursery also has a sensory room in addition to several outdoor play areas.
Sickness
Please inform the nursery by 10am if your child will be absent. We follow the Health Protection Agency's guidelines "Control of Communicable Disease in Schools and Nurseries". Cough and colds are common in nursery. We do advise not to bring children to nursery if they have a heavy cough, cold or is clearly unwell.
When a child become unwell at nursery and develops a temperature over 38'C the staff will try to lower their temperature naturally, however if it does not go
Our Menu
Nursery provides breakfast, lunch, high tea, morning and afternoon snacks. Drinking water is available for children at all times throughout the day. A mixed range of meat, fruit and vegetables are fresh, locally sourced and delivered weekly.
The menu is very healthy and is based on home cooked foods such as chicken curry, shepherd's pie and roast beef. The puddings are sweetened with fruit or unrefined sugar. We cater for children's allergies, medical, religious and cultural dietary requirements.